Samples can be sent to EHO for analysis through our NATA accredited laboratory.  Analysis will be conducted in accordance with AS 4964-2004.
What are the costs for analysis?
Standard
Standard turnaround time (TAT) of 5 working days:
> $40 + GST per sample
If there are less than three samples then an admin charge of $30 + GST applies.
Fast
Fast turnaround time of 24 hrs from the time the sample is received:
> $80 + GST per sample
If there are less than three samples then an admin charge of $30 + GST applies.
Urgent
Urgent turnaround time of same day from the day of receipt:
> $120 + GST per sample
No admin charge for sample numbers
Soil
Soil samples are to be kept between 30g to 50g in total weight.  Larger samples are charged at $60 + GST per sample standard TAT.
Dust
Dust samples are to be submitted as bulk samples. Dust samples collected on tape can be analysed, however, the results are not NATA accredited.
Polymer
Polymer samples such as bitumen, floor tiles, glues, mastics and vinyl may require to be ashed and will take longer.  Please note, same day results for such samples may not be practicable.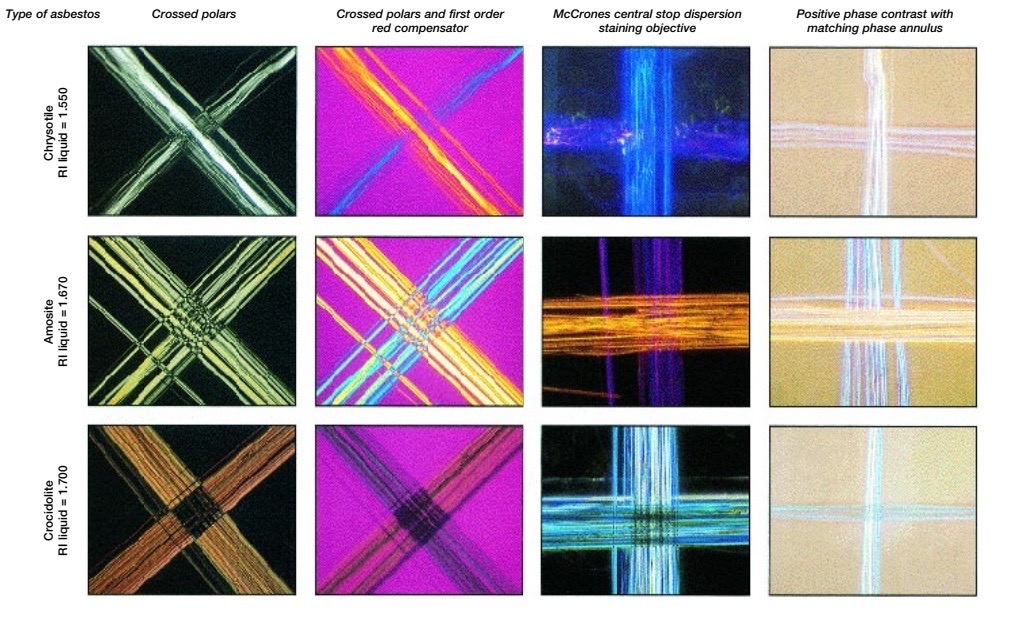 Asbestos Sampling Procedure
Step one - Prepare for sampling
Ensure no one is in close vicinity of the sampling area.
Shut down fans or other items which may disturb dust.
Place a plastic sheet directly below the sampled area.
Use tools such as pliers, chisel, knife, hammer, disposable coveralls, paint or putty, disposable N95 P2 half face mask, disposable gloves, tape, spray water bottle, a 200 micron asbestos waste bag, ziplock plastic bags, pen or permanent marker pen and baby wipes.
Sampling technique and safety
Sampling of high-risk materials such as friable insulation should be conducted by a trained consultant / asbestos assessor.
Select a sample location where the surface appearance is representative of the material under review.
Ensure that all access and safety arrangements are in place & that the area is unoccupied.  Change into the correct level of PPE/RPE.
Put down a drop sheet (If applicable) and spray sample point with a suitable fibre suppressant (water with soap).
Use wet wipes to reduce fibres released as a result of sampling, cut out a representative sample size (50c coin size for cement, 100mm sqr for floor tile if practical to do so).
Each sample collected should be placed in an individual airtight container, which is sealed and labelled with a unique identifier. Use a pen or marker pen to write a unique sample number you would remember.
Place the sample bag in another sealable ziplock bag.
Place the double bagged sample into a bigger sealable bag and record the following information on the outer bag:
Your Job Number (If applicable)
Your phone number and/or email address
Date
Property reference / address
Client name (Your name)
Total number of samples
Clean tools using wet wipes to prevent cross-contamination.
Seal, repair, make good the area using paint or putty and wipe off the polythene bag and roll up.
Use a wet wipe to clean any dust or debris which may have been produced as a result of sampling.
Place any waste, disposable gloves, mask and overalls sealed in an asbestos red bag.
Any waste materials such as wet wipes, coveralls, masks or gloves should be double bagged for later disposal as contaminated waste in accordance with the documented procedure.
Download our Chain Of Custody (CoC) form (Requires excel or google sheets or open) and fill out the information.  Print and put it in the post with your sample.  You can also send us an electronic version if you don't have a printer to info@ehoc.com.au.
Alternatively you can drop the sealed samples to us at 16/380 Pennant Hills Rd, Pennant Hills NSW 2120.
Small quantities of asbestos packaged appropriately are exempt from Dangerous Goods rules – as long as they comply with the following packaging requirements
Sample double-bagged then wrapped in two layers of 200um plastic
Placed inside a cardboard box or sandwiched between two layers of cardboard
Package labelled as "Sample for Testing"
Expressed-posted of Parcel-posted only
Package to be kept under 1kg